QUANT INSIGHTS CONFERENCE:
Machine Learning in Quant Finance
21st September 2023
13:30 - 19:30 CEST
Globally Live-Online

Brought to you by
CQF Institute, Fitch Learning, and Wilmott



About the Conference
We're delighted to announce the Machine Learning in Quant Finance Conference which will feature talks from some of the biggest names in the industry.

More information will be announced shortly. In the meantime, book your free ticket to make sure you don't miss a minute of it.
Conference Speakers
Confirmed speakers and panelists. Click on the images below to explore abstracts and biographies.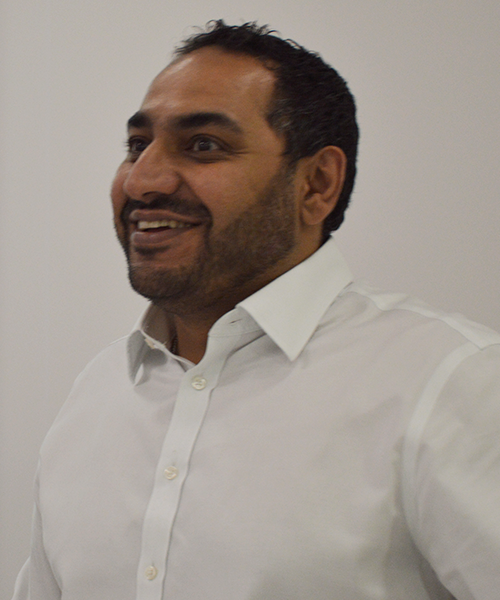 Dr. Randeep Gug
Managing Director
CQF Institute
Dr. Randeep Gug, CQF Institute, Managing Director
Dr. Randeep Gug is the Managing Director of the CQF Institute and a lecturer on the Certificate in Quantitative Finance (CQF). Prior to joining Fitch Learning, Randeep worked in a variety of roles. He spent five years working in the Equities division at Salomon Smith Barney and later traded futures and options on the Indian National Stock Exchange (NSE). More recently he has spent time teaching mathematics at all levels. He is a qualified teacher, holds a 1st class honours degree and a PhD for research in semiconductor physics. He is a CQF Alumnus, achieving a distinction on the programme and his current interests are based around improving and promoting the teaching and learning of Quant Finance.
Conference Tickets
Date
21st September 2023
Time
13:30 - 19:30 CEST
Tickets are free for CQF Institute Members.
Not a member? Become a basic member for free to claim your complimentary ticket.
Conference Organizers
Quant Insights is presented by the CQF Institute, Fitch Learning, & Wilmott

Promoting the highest standard in practical financial engineering, the CQF Institute, part of Fitch Learning, is a global membership organization dedicated to educating and building the quantitative finance community. The CQF Institute is also the awarding body for the Certificate in Quantitative Finance (CQF) the world's largest professional qualification in quantitative finance.

Part of the Fitch Group, Fitch Learning partners with businesses to help develop the future leaders of the financial services industry. Alongside centers in established financial hubs, Fitch Learning utilizes a best-in-class technology platform to deliver blended learning solutions that maintain the personal element of development.
Explore more Quant Insights Conferences